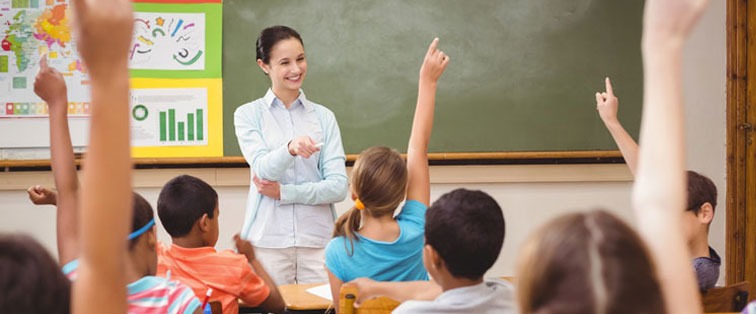 Diploma in Primary Teacher Training
DETAILS :
Primary teachers lay the foundation of the maximum development of children and provide them with a positive learning environment. The program focuses on lesson planning and timetabling skills. The course also dwells on theoretical aspect on child psychology and pedagogy of different subjects. The course also dwells on building a solid chemistry between the Teachers and the Assistant Teachers and complement on the wholesome development of the child while at school. Therefore, it is very important for the teachers to get properly trained before they start working as a primary teacher. This training in itself is unique as the teacher plays the role of a guide helping the children with their own research.
Diploma in PTT College in Delhi
Cambridge International Open & Online University is leading online academic institution in the world of primary teacher's education. This International University was established in 2020, CIOU is running Teacher Training courses imperative for the aspiring primary teachers as well as well as for the teachers who are already working in the field of education. The Primary Teacher Training courses carefully designed by CIOU will not only equip you with the current methodologies and the latest skills but helps to bring in the creativity and innovation in your teaching which will shape the tender minds in a stimulating environment. The goal of CIOU is to provide you with an insight into the modern teaching practices with the knowledge and capability so that you are confident enough to engage the internet generation learners in a positive manner. Moreover implementing the skills learned in teacher training courses will improve your teaching abilities and career growth opportunities.
Diploma in Primary Education Course
Diploma in Primary Teacher Training is a course designed to prepare individuals to become primary school teachers. The course primarily focuses on the teaching methodologies and strategies that are essential for imparting education to young children.
The duration of the course is generally one to two years and may vary depending on the institute offering the program. The eligibility criteria for the course may also vary, but a candidate generally needs to have passed their 10+2 examination or its equivalent from a recognized board or university.
The course curriculum covers various aspects of primary education such as child psychology, teaching methodologies, classroom management, curriculum planning, assessment and evaluation, communication skills, and more. It also includes practical teaching experience and internship opportunities to provide hands-on experience in teaching young children.
After completing the Diploma in Primary Teacher Training, a candidate can seek employment opportunities in primary schools, pre-schools, kindergartens, and other educational institutions. They can work as a primary school teacher, pre-school teacher, kindergarten teacher, curriculum developer, educational consultant, or supervisor. Additionally, they may also choose to pursue further education in the field and pursue a Bachelor's or Master's degree in education.