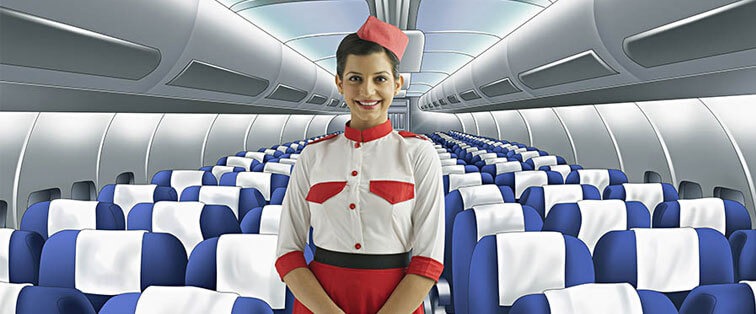 Diploma In Airlines, Tourism And Hospitality Management (DATHM)
DETAILS :
The Airline, Tourism & Hospitality Management course is meant for people who like to Care in the Air. Many young people opt for cabin crew as full-fledged career option because of high salaries, exciting experience of flying and they get to visiting places.
Entry-level positions with an airline cover wide varieties of to operations and duties. These positions involve extensive customer service contact requiring strong interpersonal and communication skills. No previous experience is required, although you may be required to work evening or early-morning hours and adhere to a strict physical appearance.
This is the only career where you get paid to travel. Also, if you work as a flight attendant for an airline, you and your family may qualify for amazing flights discounts, offered by many airlines, through destinations throughout the world.
Diploma in Aviation Hospitality and Travel Management is a full-time one year course. It provides solid foundation to the students to start career in Aviation Hospitality & Travel Management.
It helps students in learning about flight management.
This course helps the students to learn about Airport Management, Airport Security, Airport Planning, Passenger Forecasting, and Safety and Security.
Diploma in Aviation Hospitality and Travel Management course is formulated in a way that it covers all those subjects that make aviation management course student aware with all the knowledge and professionalism that is needed by the aviation industry and makes them ready for job.
After completion of the course students can get into cabin crew or as a ground staff by prominent airlines and can get recruited with considerable salary packages.
The IT and problem-solving skills of the students Aviation Hospitality and Travel Management course are enhanced throughout the course.